by Headlokt founder, Lisa Cotton
"The first lockdown in Melbourne was extremely hard. We weren't allowed to travel more than five kilometres from home, and we could leave the house for one hour a day to exercise.
Being a mum, with four kids under 16 was a challenge, to say the least! But we made the most of it by having daily bike rides to the park.
Rather than driving to do grocery shopping, I began to ride my new bike to the shops. I took off with my basket on the front, ready to pick up dinner.
As I pulled up, I realised I'd forgotten something important - my bike lock.
I noticed the lady in front of me did not have one either.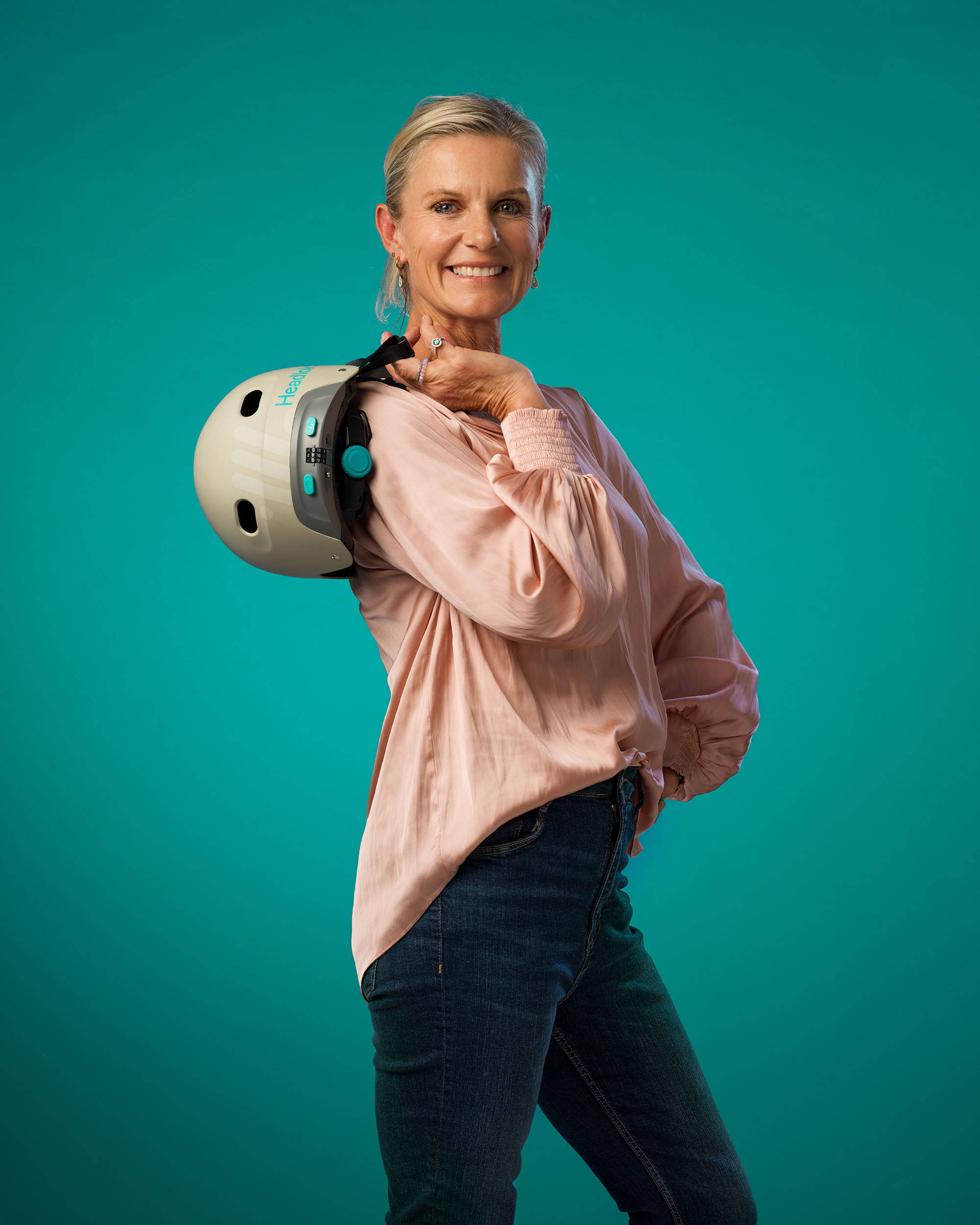 I said, "Excuse me, I notice you don't have a lock either. What do you do?"

She said, "I tie my helmet strap through the spoke of the wheel and it acts as a deterrent."

I did the same, but I had the lingering thought that
there has to be a better solution.
On the ride home, my mind began ticking over. By the time I opened my front door, I had a fully formed idea in my head of a helmet that doubled as a lock.
Never again would I forget my lock! And I also wouldn't have to carry my helmet around the shops!
And so began my journey. Whilst I am used to bikes, racing in triathlons when I was younger, I had no background in design especially for bikes or locks, but I had this burning passion to make a difference. And what a ride it's been.
I have met amazing people and mentors, worked with incredible industrial designers, teamed up with a brilliant manufacturer and lock producer, and jumped through all sorts of safety standards, to arrive here today with something I'm so incredibly proud about. Something that's smart, stylish, very practical and ultimately the first helmet that's also a lock!
I hope you love Headlokt as much as I do!"
- Lisa Cotton, founder of Headlokt.