Meet Headlokt - the first helmet that's also a lock.
Featuring a secure combination lock, a durable plastic-coated stainless steel cable for easy use by all ages and tested to meet global safety standards - to keep heads protected and bikes secure.
Order now for immediate delivery and protect what matters most.
Award-winning innovation
Headlokt is thrilled to be recognised by Australia's International Good Design Awards for Excellence in Design and Innovation. 
At the awards event on September 8 2023, Headlokt - the word's first helmet that is also a lock - received a prestigious Good Design Award Winner Accolade in the Product Design category for outstanding design and innovation. 
Protect what matters most
Designed by award winning Industrial Designers & Engineers in Australia, Headlokt helmets feature a secure combination lock, a durable 65cm plastic-coated stainless steel cable for easy, smooth use by all ages. Our hard-wearing components help withstand everyday usage. Amongst the many requirements set by A/NZ helmet safety standards, Headlokt helmets also feature a thick EPS liner throughout the helmet for extra comfort and protection.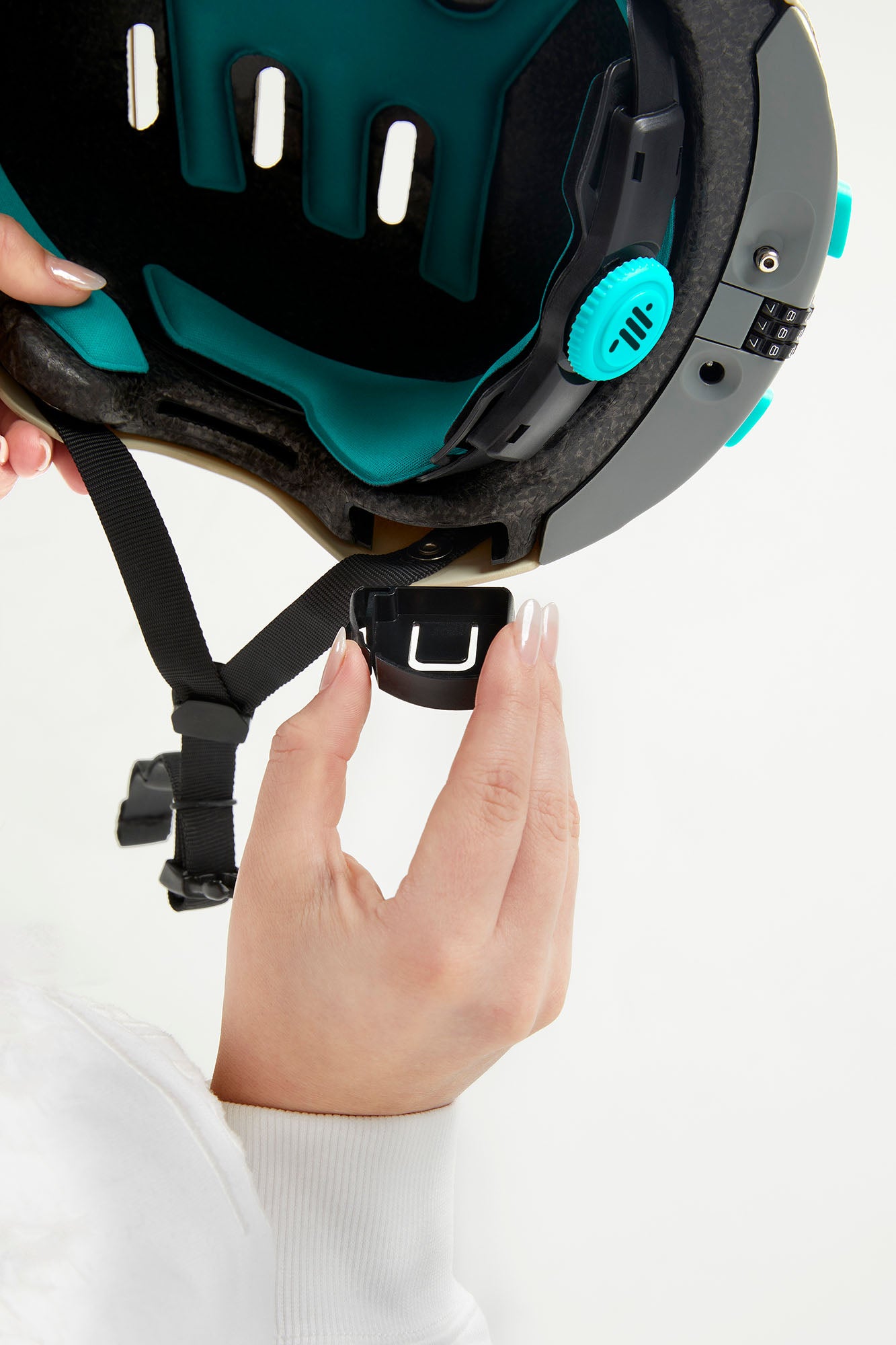 Keep it together, with Headlokt.
The design features 10 vents to channel air through the helmet and an integrated dial to precisely adjust the fit to individual head sizing. The lightweight, integrated lock design ensures the helmet feels comfortable on the head. There's even a discrete integrated holder for storing a Bluetooth tracking device and reflective decals for greater visibility and safety.